The AmSpa Virtual Boot Camp includes 12 hours of high-quality, on-demand education based on AmSpa's successful Medical Spa & Aesthetic Boot Camp series, all on one easy-to-use online platform. Featuring AmSpa's incredible array of industry-leading speakers, this course will give you the education you need to improve every aspect of your business starting today.
---
Master the Business of Medical Spas from the Comfort of Your Own Chair
---
Pricing
---
This Course Contains:
Opening Keynote: Keys to Success


Speaker: Alex R Thiersch, JD, AmSpa
A welcome from AmSpa's Founder and CEO, along with 8 tips that could be key to the success of your medical aesthetic practice.


The Plan


Speaker: Bryan Durocher, Durocher Enterprises
Learn the essentials of medical spa business planning including:

Developing a business plan;
Conducting market research;
Setting timelines;
Finding your ownership style;
Profitably designing your space.



The Financials


Speaker: Ben Hernandez, Skytale Financial
What you need to know about medical spa financials including:

Reviewing financial statements;
Managing cash flow;
Maximizing profitability;
Creating a budget; and
Measuring metrics and goals.



The Startup


Speaker: Robbie Grayson, APX Platform by Terri Ross
Begin with the end in mind for the success of your practice.

Start-up financials;
Big picture: From lease to loan;
Determining investment and expenses;
Calculating cost of sales and labor; and
Building a sales forecast.



The Law


Speakers: Brad Adatto, JD; Jay D. Reyero, JD; Jeff Segal, JD, MD, ByrdAdatto
An overview of medical spa laws including:

Ownership and corporate structure;
Supervision, delegation and initial exams;
Kickback, referrals and gift cards;
Medical advertising and reputation managment; and
Patient Privacy.



The Lessons


Speaker: Louis Frisina
Industry-leading habits of the best aesthetic practices.


The Treatments


Speaker:Terri Ross, APX Platform by Terri Ross
Understanding profitability of medical spa treatments.

The top 6 core areas;
Increasing hourly value;
Critical KPIs to measure;
Increasing profitability; and
Important numbers and common mistakes.



The Long Term Revenue


Speaker: Brandon Robinson
The long term sustainability of your aesthetic practice.

Cashing in with retail;
Creating treatment programs;
VIP/loyalty programs and monthly subscriptions;
Adding and pricing treatments; and
Calculating ROI.



Consultations That Convert


Speaker: Terri Ross, APX by Terri Ross
Get patients in the door and purchasing treatments.

Make consultations useful and profitable;
Who should perform it?
Should it have a price tag?
Data points and benchmarks.



Marketing and Social Media


Speaker: Jenny Robinson, Skin Body Soul
Which techniques and avenues are right for you?

A step-by-step marketing plan;
Importance of digital marketing;
Timing and frequency;
Marketing tips, and new techniques; and
The best social media outlets for you.



The Team


Speaker: Bryan Durocher, Durocher Enterprises
How to find, train and coach a loyal and successful team.

Recruiting and interviewing;
Performance-based compensation;
Employee retention and charting career paths;
Investing in training and coaching; and
Rewarding and recognizing your team.
Alex R Theirsch
JD, CEO and Founder
American Med Spa Association
Alex Thiersch, JD, is the Founder and CEO of the American Med Spa Association, and he is also a partner at the business, healthcare, and aesthetic law firm of ByrdAdatto. He has extensive experience representing industry professionals before state medical boards, and is one of the most sought after speakers in the country regarding matters of practice management and medical aesthetic law including conferences for the American Society of Plastic Surgeons, the American Society for Aesthetic Plastic Surgery, the Global Aesthetics Conference, Vegas Cosmetic Surgery, the American Academy of Anti-Aging Medicine, The Medical Spa Show, and others.
$i++ ?>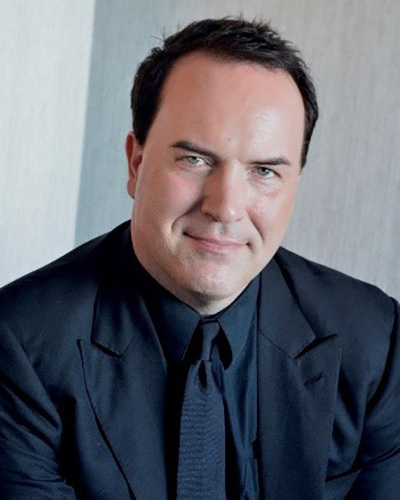 Bryan Durocher
Durocher Enterprises
Bryan Durocher is the author of Wake Up… Live the Life You Love… in Beauty, and is the founder of Essentials Spa Consulting and Durocher Enterprises. Durocher was named one of the "Top 20 People to Know in the Beauty Industry" by Global Cosmetic Industry magazine, and provides coaching, consulting, global industry trends and marketing solutions for medical spa, spa and industry professionals. He has been published in many articles and has provided business education at a variety of national and international industry events.
$i++ ?>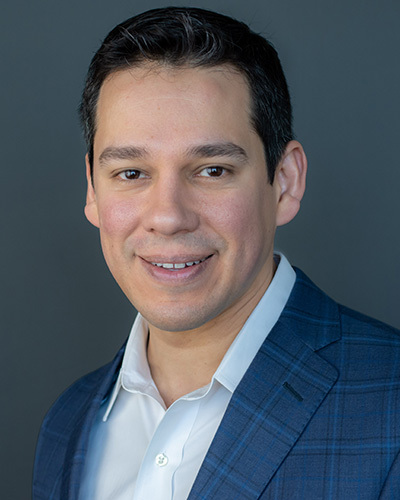 Ben Hernandez
Skytale Financial Group
Ben Hernandez is a partner at Skytale Group who specializes in strategic management consulting for various service industries. He also offers his clients corporate-level financial analysis and guidance. As a co-founder of Skytale Group, Ben is passionate about leading an organization that people are proud to work with. He serves his clients not only with years of experience and service industry expertise, but also through upholding the Skytale core values of integrity, excellence, teamwork, and fun. He loves to help small business owners achieve their dreams, aspirations, and visions. Previously, Ben has worked with an international investment banking group, a financial services and advisory institution, a hedge fund, and CPA and advisory firms.
$i++ ?>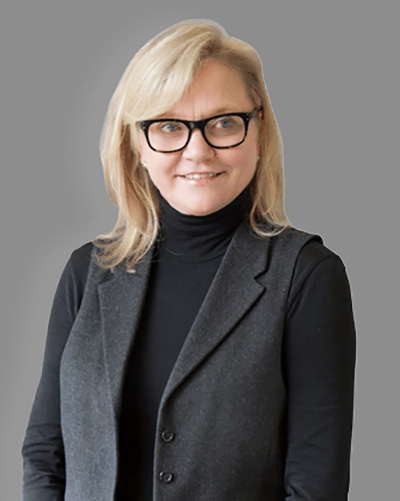 Robbi Grayson
Terri Ross Consulting
Robbi has been active in the medical aesthetic industry for more than thirty years as an owner, distributor, educator and consultant. She has engaged in all aspects of the industry including sales, product manufacturing, leadership, management and new practice development. Robbi is recognized as a pioneer in the skincare and day spa arena in the U.S. market as well as a trusted expert in the medical aesthetic industry.
$i++ ?>
Brad Adatto JD
Partner
ByrdAdatto
Bradford E. Adatto, JD, has a background in regulatory, transactional, and securities law. Having worked in healthcare law his entire career, he has an in-depth knowledge of the "dos and don'ts" of this heavily regulated industry. Adatto has worked with physicians, physician groups, and other medical service providers in developing ambulatory surgical centers, in-office and freestanding ancillary service facilities, and other medical joint ventures. He regularly counsels clients with respect to federal and state healthcare regulations that impact investments, transactions, and contract terms, including Medicare fraud and abuse, anti-trust, anti-kickback, anti-referral, and private securities laws.
$i++ ?>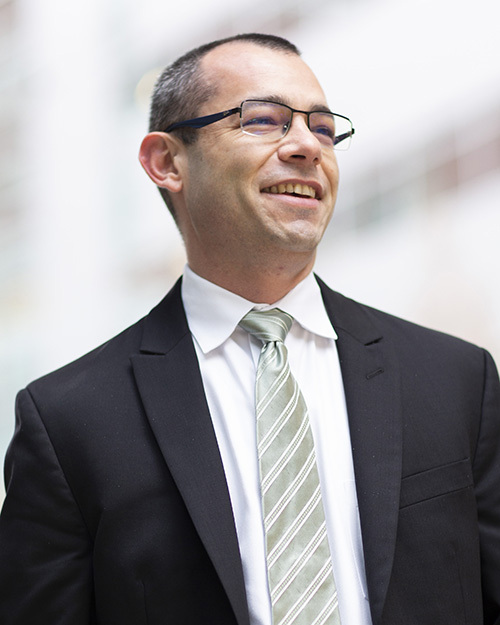 Jay Reyero
JD
ByrdAdatto
Jay D. Reyero, JD, is a partner at the law firm of ByrdAdatto, a national business and health care boutique law firm with offices in Dallas and Chicago. His practice focuses on the representation of business clients, with health care being the core of his work. Reyero's health care and regulatory expertise involves the counseling and advising of physicians, physician groups, other medical service providers and non-professionals. His specific areas of expertise include federal and state health care regulations and how they impact investments, transactions and various contractual arrangements, particularly in the areas of anti-referral, anti-kickback, corporate practice of medicine and HIPAA compliance.
$i++ ?>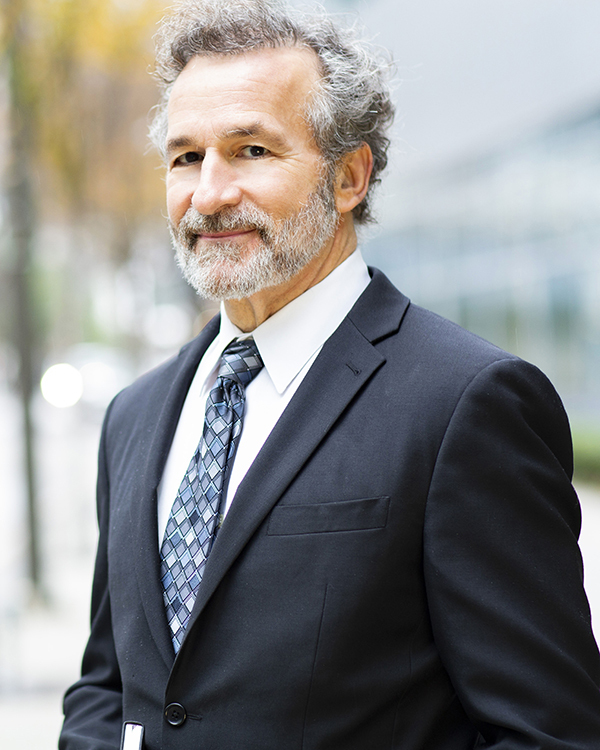 Jeff Segal MD, JD
Partner
ByrdAdatto
As a neurosurgeon turned serial entrepreneur, Jeffrey J. Segal has literally been in both business and medicine. Jeff was a neurosurgeon in private practice before beginning the second phase of his career as a serial entrepreneur in the healthcare field. Jeff then founded or co-founded four separate healthcare startups. Jeff lives and breathes healthcare and understands it viscerally.
Jeff was perfectly happy practicing as a neurosurgeon. In 1996, his wife gave birth to twins, and at age 3 his son Josh was diagnosed with autism and epilepsy. Jeff took a year off to focus on Josh, intending to go back to practicing neurosurgery. In that year, he became convinced that a certain pharmaceutical compound might help Josh, and that compound was sitting on a shelf at the University of North Carolina. Jeff approached the scientists who created this drug, and collectively they founded a biotechnology company to move their compounds from "bench to bed." Jeff never went back to the practice of neurosurgery. His son is now 24, and has improved by leaps and bounds. Jeff never misses the opportunity when sharing this powerful story to give a shout out to his wife, Shelley, and Josh's twin sister, Jordan, who have been great "partners" for this unexpected ride in life.
Next, Jeff founded Medical Justice which touched on so many medico-legal issues. While Jeff was working with many talented attorneys, it became clear that better understanding the law and becoming an attorney would allow him to be more effective in running Medical Justice. Jeff's philosophy is simple – solve a client's problem. Law is just one tool in the toolkit to achieve this goal.
Jeff also runs eMerit, which helps doctors control their online reputation through patient feedback. While Jeff remains busy running Medical Justice and eMerit, he also needed a home for his law practice. Clients of ByrdAdatto, Medical Justice and eMerit now have, using Jeff's words, more tools in the toolkit.
$i++ ?>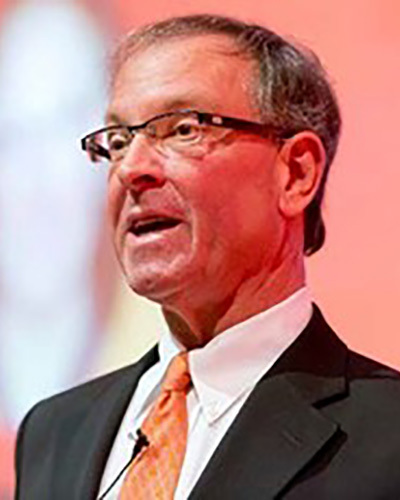 Louis Frisina
Louis Frisina is a renowned biotechnology entrepreneur and aesthetics industry thought-leader. He is Harvard-educated, with more than 30 years of success discovering new markets, and founding, leading and building profitable biotech ventures for companies such as Fisher Scientific International, Collagenesis, Q-Med Inc., Medicis Pharmaceutical Corporation, GynoPharma and Ares Serono. Frisina has been an advisor to several private equity and hedge funds for M&A and capital raise. He also discovered the aesthetic filler Restylane in Brazil, built the market and sold Restylane to Medicis for $160 million upfront, as well as another $100 million for Perlane and other NASHA injectable products.
$i++ ?>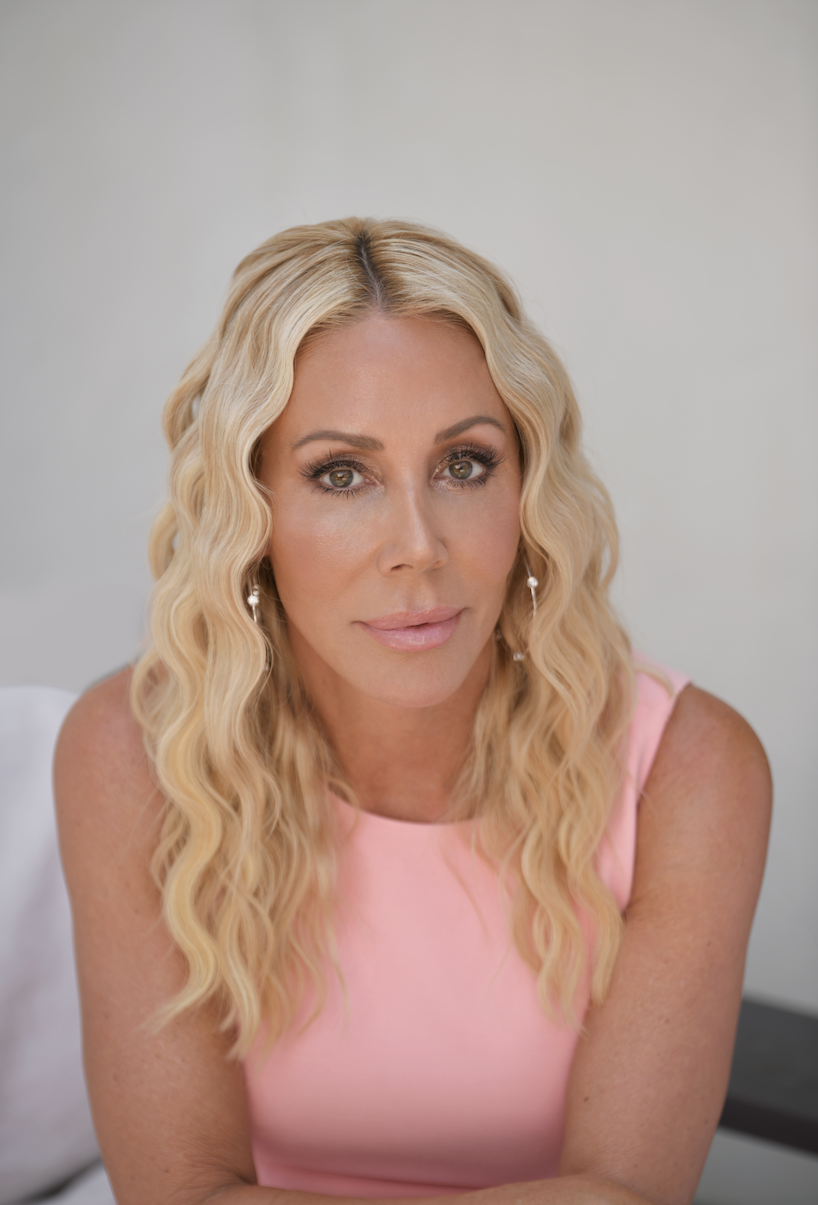 Terri Ross
CEO
APX by Terri Ross
Terri Ross is a world-renowned practice management consultant and international speaker in the aesthetic industry who has helped hundreds of medical aesthetic practices launch, grow and scale upward of $1 million in growth a year and beyond. In response to real-world challenges facing aesthetic practices, Ross launched APX, a business intelligence training and growth solutions platform for the medical aesthetics industry in the areas of sales, finance, operations, and marketing analytics.
$i++ ?>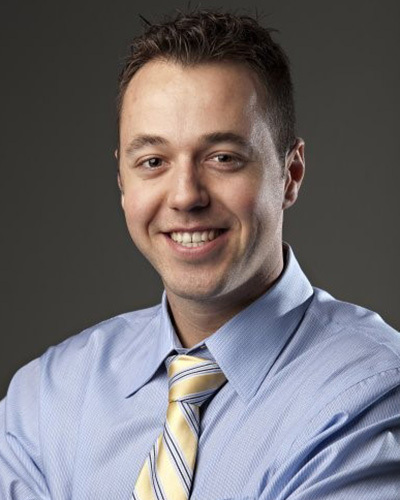 Brandon Robinson
Skin Body Soul
Vagabond at heart, entrepreneur by choice, Brandon Robinson is the founder and CEO of Skin Body Soul MedSpa. He is also a partner with OrangeTwist, which has aesthetic centers in California, Texas and Washington state. Robinson graduated from the University of San Francisco in 2004 and started his first business in 2005. Since then, he has started and operates multiple businesses, sold medical devices in the aesthetic industry and helped consult for Groupon. Robinson currently lives in Sacramento, California, with his wife, Jennifer, a former industry council board member for American Society of Dermatological Surgery and current Sientra territory manager.
$i++ ?>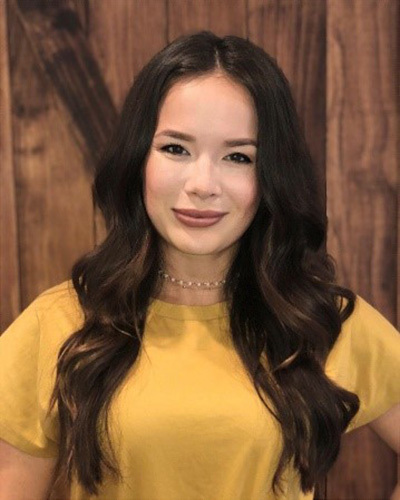 Jenny Robinson
Skin Body Soul
A recovering medical sales rep turned entrepreneur, Jenny Robinson has worked in the medical aesthetic industry since 2011, owning and operating a multilocation, multistate medical spa company, Skin Body Soul. She is a former industry council board member for the American Society of Dermatologic Surgery, and is currently a board member of Inspire Midtown, a professional women's group in Sacramento, CA. Her professional passion lies in marketing, and she believes strongly in the power of branding. Robinson is a Sacramento native who has traveled to more than 30 countries with her husband, Brandon, with whom she owns Skin Body Soul. The Robinsons also run a successful travel blog called Roaming Robinsons.
$i++ ?>
Key:

Complete

Next

Failed

Available

Locked